Have you had the chance to see the PWF award-winning documentary Return to K'gari?
Directed by award-winning filmmaker Selket Kaufman, Return to K'gari has screened in international film festivals, premiered at the Hervey Bay Whale Festival and won numerous industry awards. We are incredibly proud of the PWF Team and their work on this beautiful film, and awe-inspiring story that it follows.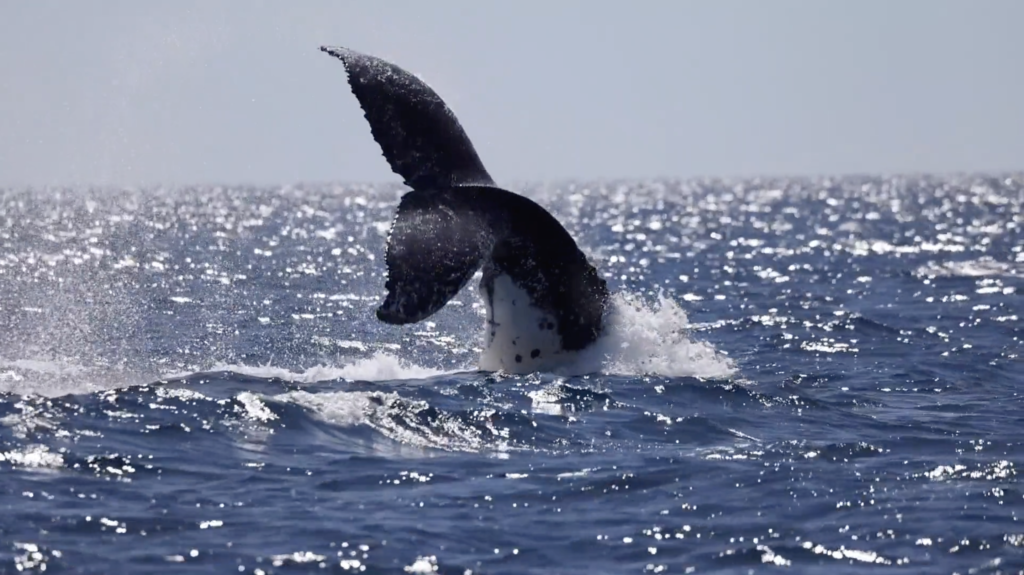 Not long after the early 1980s' establishment of Pacific Whale Foundation (PWF) in Hawai'i, the nonprofit expanded its research to include Australia's South Pacific humpbacks.
The uniqueness of Australia's extended eastern coastline allowed an enhanced opportunity for the study of humpback whale migration. Hervey Bay—a watery gateway to the Great Barrier Reef protected by the longest sand island in the world (K'gari)—was noted as one of the most ideal locations situated along this coastline for humpback observation and photo ID research. It is here, within this recently protected heritage site, where whales stop to rest during their long migration from the Great Barrier Reef back to the Antarctic.
Although commercial whale watching was still in its infancy among the quaint string of seaside towns of Hervey Bay, PWF joined forces with a local fisherman, often credited with initiating whale watching in Australia. The migration of Humpback Whales through Platypus Bay made it a renowned site for whale viewing and close encounters. What was once PWF's vision of an exportable model had become a fully realized Australia-owned and operated social enterprise!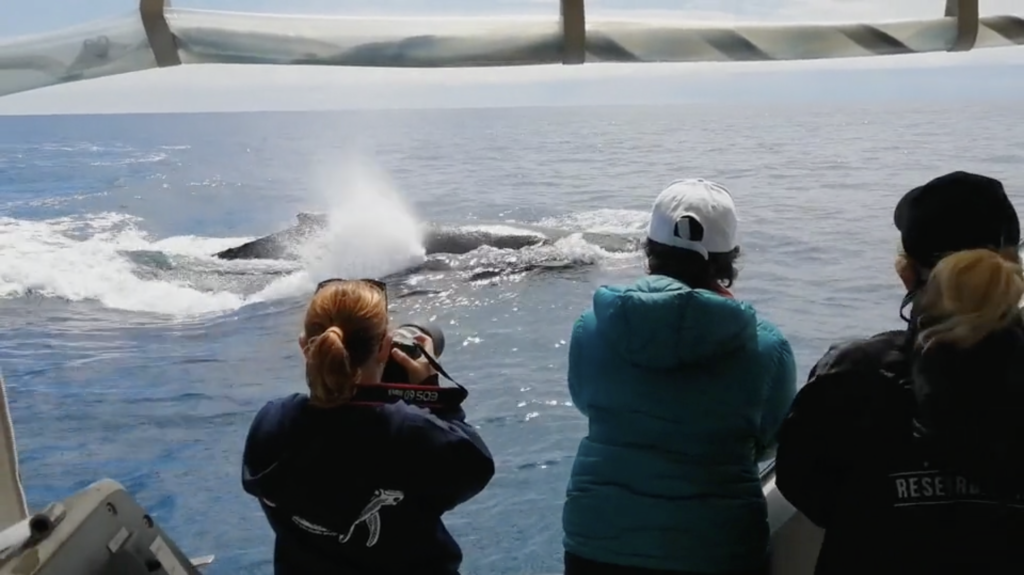 Alongside any development of eco-tourism and wildlife viewing, there is a primary responsibility to promote and uphold integrity and environmental stewardship. There is a fine line between human observation of wildlife and infringement on it. While the whale watching industry was in it's early development phase, it was of the utmost importance that PWF established ethical boundaries and centered the commercial operation around the protection and education of these magnificent cetaceans.
While it became evident that the industry held the potential for unsustainable practices, it also became evident that there was incredible potential for research, education, conservation, and the inspiration of environmental stewardship. PWF Australia positioned itself with a clear intention and transparent practices; to operate eco-tourism as a tool to inspire environmental stewardship and protection of these widely beloved creatures.
Today, PWF Australia boasts a successful commercial operation (Pacific Whale Foundation Eco-Adventures Australia) that supports continued research, education and conservation efforts that advance the nonprofit's global mission of protecting the ocean through science and advocacy and inspiring environmental stewardship.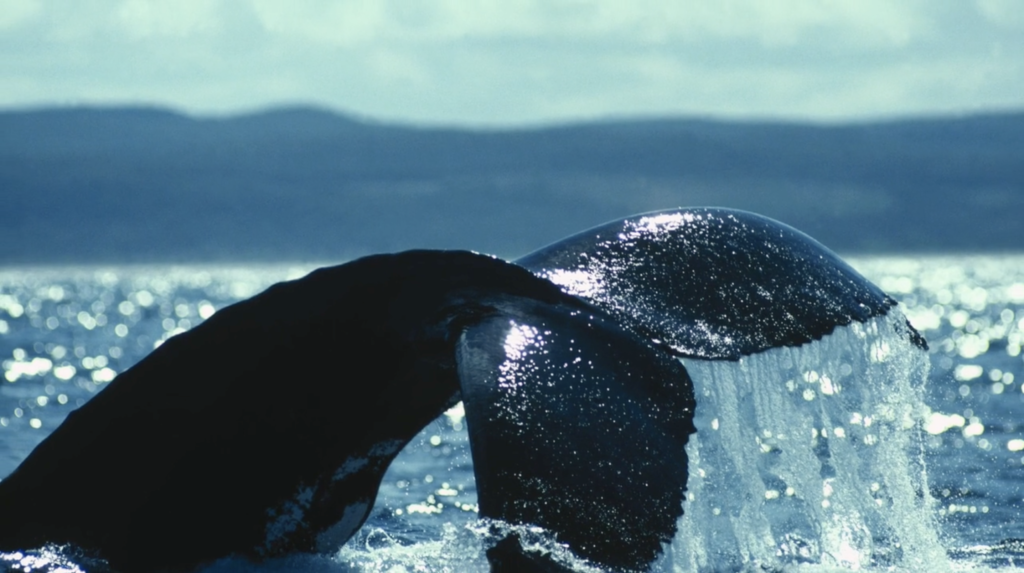 PWF's ongoing work in Australia includes assessing the health and body condition of East Australia humpback whales; abundance estimates for resident dolphins; and the short- and long-term impacts of ocean tourism in the region, particularly commercial swim-with-whale enterprises.
Return to K'gari explores the significance that the migrating whales have on this region culturally, ecologically, and environmentally.
Watch Return to K'gari, the award-winning film below: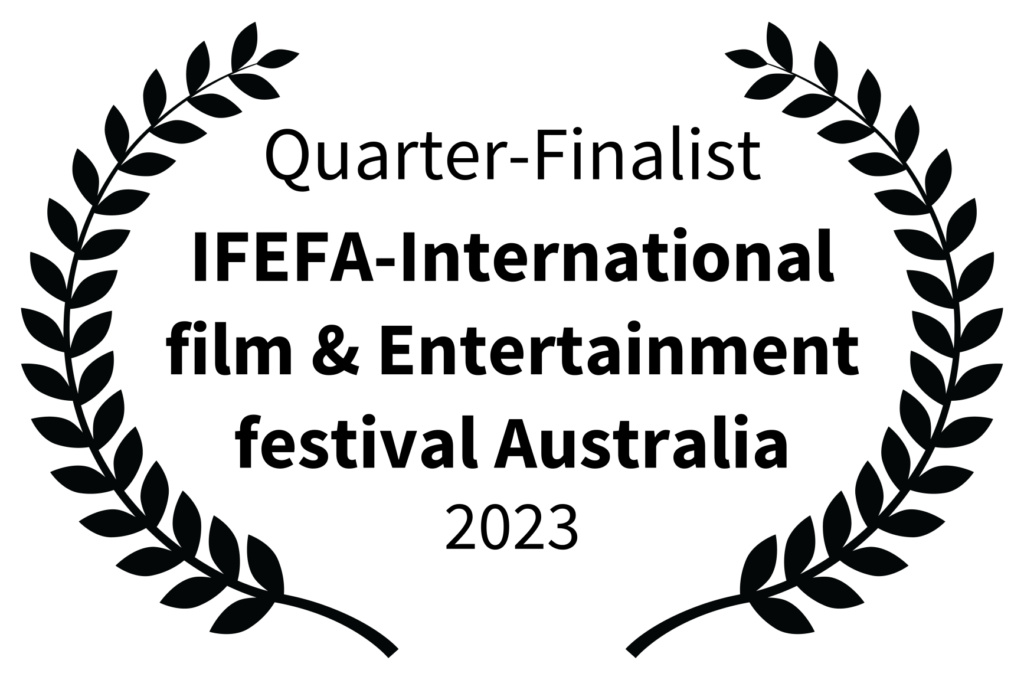 Donate to help continue our work!