Enjoy a unique experience in Hervey Bay and watch the humpback whales of Eastern Australia put on a show in this famous stopover location during their migration! Known for the original and best whale watching experience on the beautiful Fraser Coast of Queensland, Hervey Bay is the first Whale Heritage Site in Australia. Whales rest and play in the calm waters of Hervey and Platypus Bay (located off the shores of K'gari/Fraser Island), a stunning location for whale watching, offering warm winter days and bright sunshine.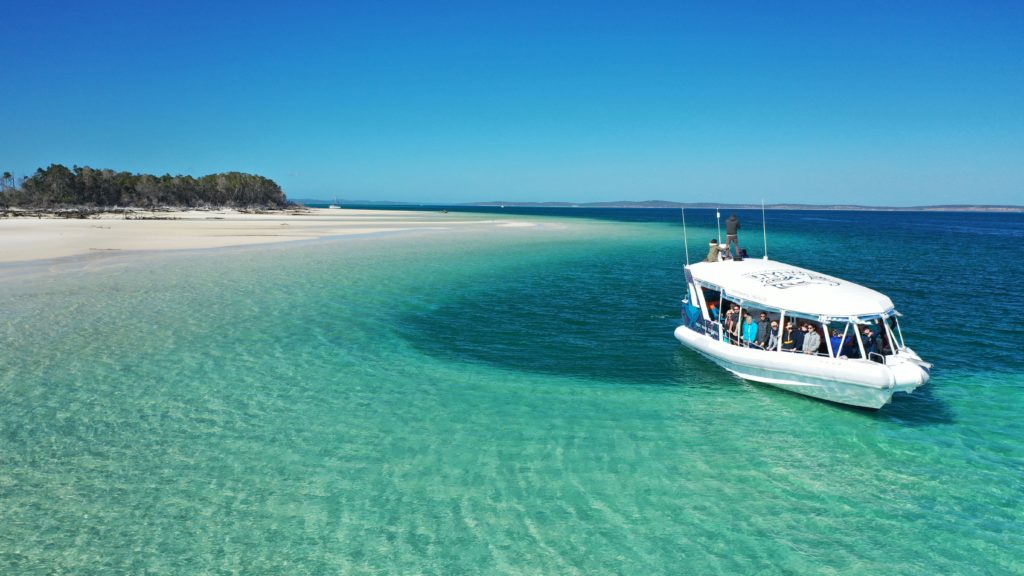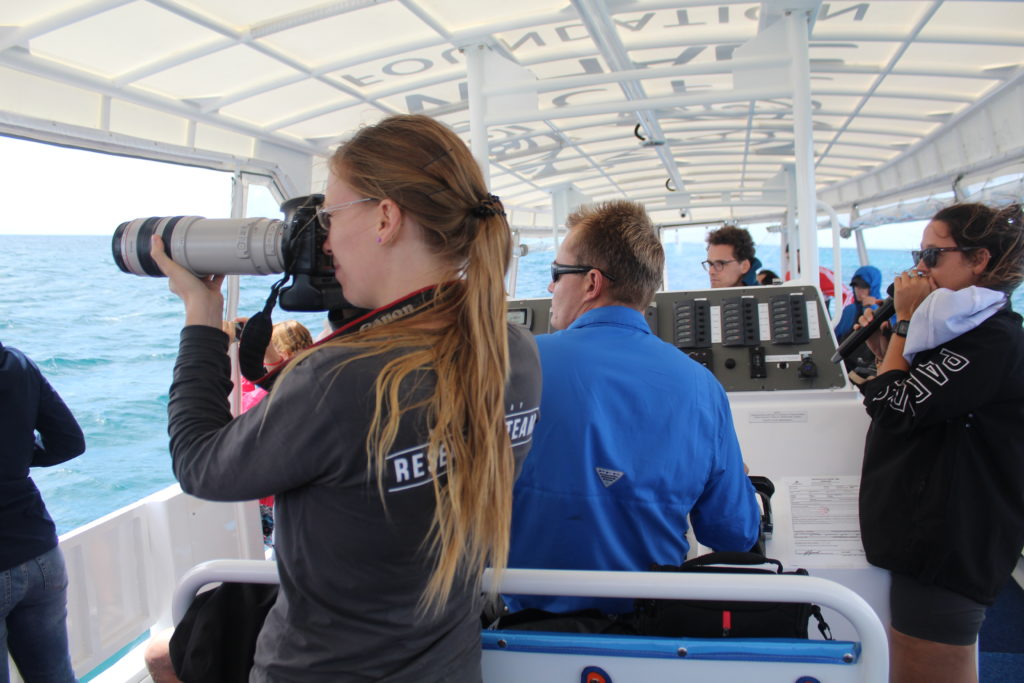 The founder of Pacific Whale Foundation, Greg Kaufman, first began studying humpback whales here in the 1980s, and we have continued researching their health, behaviours, migration patterns and threats for the past 30+ years.
Approximately halfway along the migration path of the humpback whales of eastern Australia, Hervey Bay offers a place for the whales to rest and rejuvenate on their ~10,000km round trip – a true feat of strength and endurance!
Following the current, they leave the southern Antarctic waters after feeding on the abundant krill, which breed and thrive in the cold waters, and start to travel north along the coastline. Humpback whales have a gestation period of 12 months, so pregnant Mums embark upon this journey, with the majority ready to give birth in the warm waters of the Great Barrier Reef. On their way north, they spend more than 14 days on average in the waters off Hervey Bay. Here they rejuvenate themselves during their long and tiring journey migrating north. They exhibit inquisitive behaviours that are perfect for whale watching, often actively engaging with the boat and see what is going on.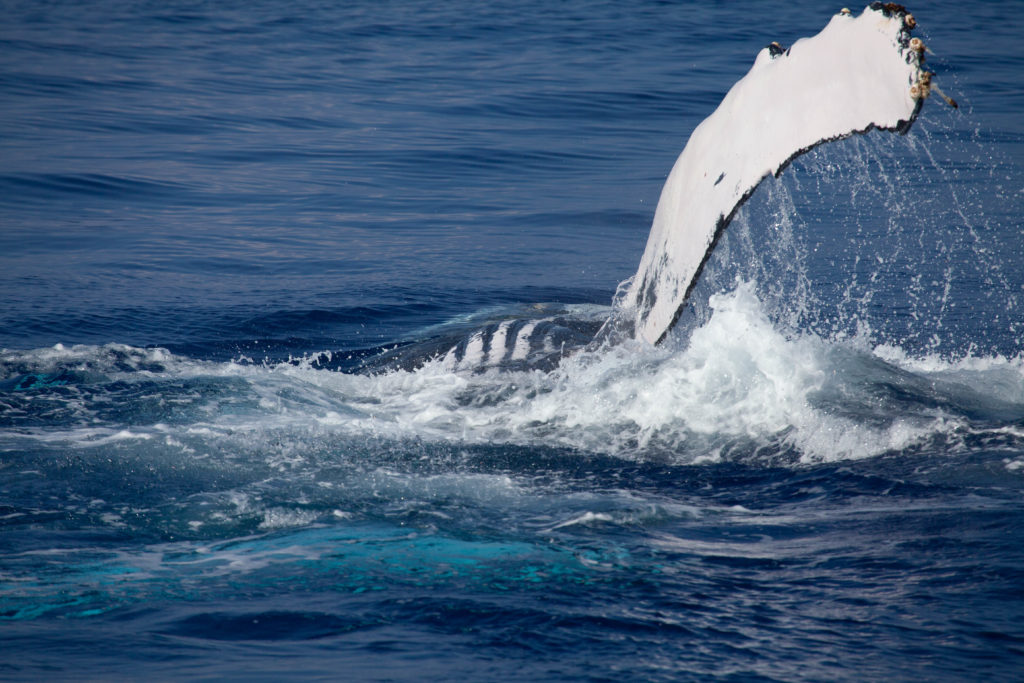 In addition to the most common humpback whale behaviours that can be seen in Hervey Bay, such as breaching, tail slapping and head lunging, you might also see them "mugging" your vessel. Never fear though, these gentle giants aren't after your valuables! When being mugged, whales will approach the vessel, and sometimes circle around it or swim back and forth underneath it. The whales will often look at the people on board, tilting their bodies to one side or "spyhopping," when a whale vertically pokes its head out of the water to scan the surroundings. People are always in awe as it is a very unique experience. Sometimes it makes you wonder who is actually watching who.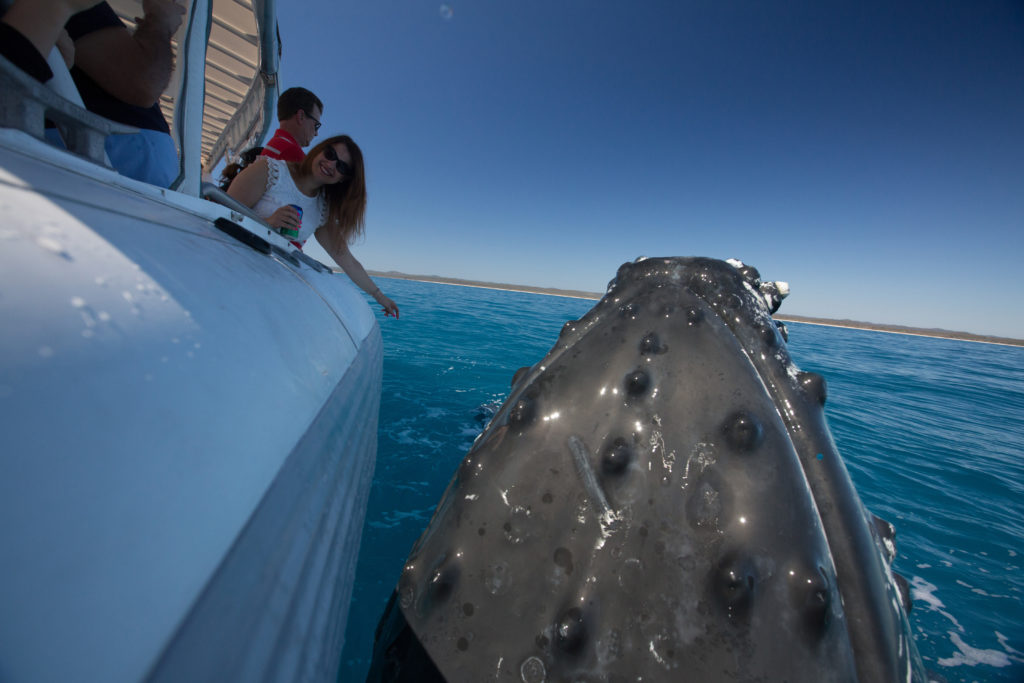 After they leave the waters of Hervey Bay they continue north, sustained by their blubber, to the warmer waters off north Queensland. On their way back along the coast, humpback whales spend another couple of weeks in the waters of Hervey Bay, but this time it is the Mums AND calves that put on a show! During this time, calves put on weight and test out their new moves, and Mums gather their energy and prepare to continue their migration south.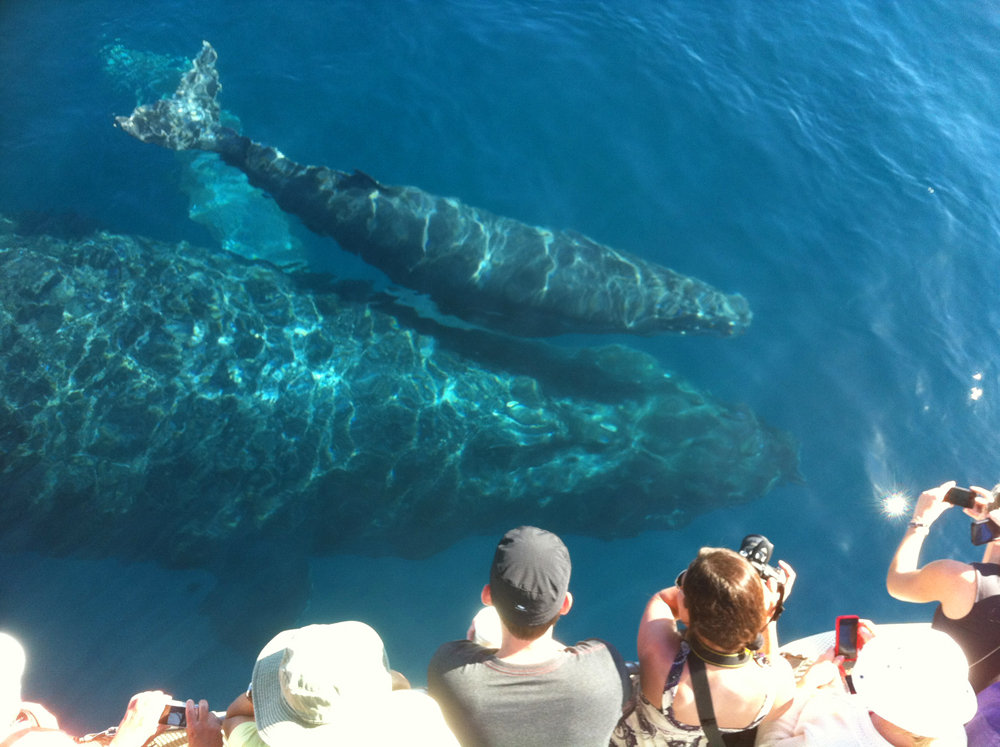 Mature males in Hervey Bay will sing their songs and compete for the attention of the females. Did you know that, while each population of humpbacks have their own distinct song, individual males within a population each sing the same song that varies from season to season?!
These competitive pods display behaviours which are awe-inspiring – tail slapping, peduncle throwing, pectoral slapping, head lunging and breaching. For whale watching enthusiasts, it doesn't matter how many times they come out with us on the Ocean Defender, they always experience something new! Whether it is juveniles spy hopping or calves breaching, males serenading and competing for affection or mothers feeding their young – the experience of whale watching in Hervey Bay is unique and unmatched anywhere on the East Coast of Australia.
Pacific Whale Foundation Eco-Adventures Australia offers the best whale watches in the bay at the best prices from late June through early October. We hope to see you soon!